12th SEPT 23 - Summer Drinks & Innovation!
It was a great pleasure to once again bring together Malta's innovation ecosystem stakeholders for our Annual Summer Event.
The event gave us the opportunity to share the main highlights of the last 12 months, the key items being
– our National Innovation Ecosystem document that we started sharing with the stakeholders
– the Enterprise Innovation conference we did in collaboration with Malta Enterprise, EEN Malta and Malta Innovation Hub.
– a set of meetings with key stakeholders discussing Malta's innovation ecosystem.
#malta #innovation #networking #stakeholders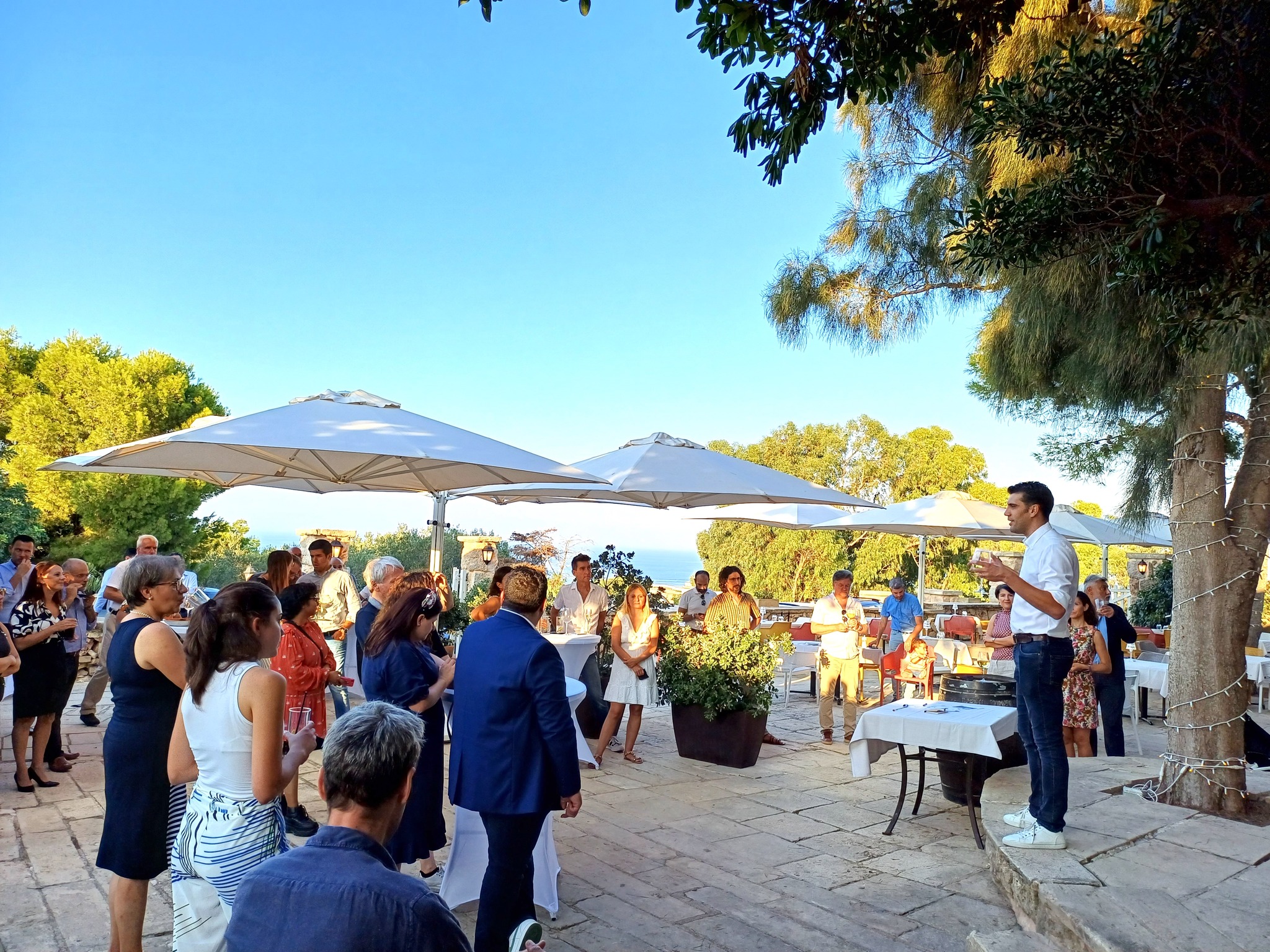 4th AUG 23 - Annual General Meeting
MIF held its annual general meeting on Friday 4th August.
Johan Zammit was confirmed as President. Brigitte Tanti is the new secretary of our NGO.
The lead team agreed to continue to push ahead with MIF's mission to catalyse and build a culture of innovation necessary to ensure sustainable socio-economic development.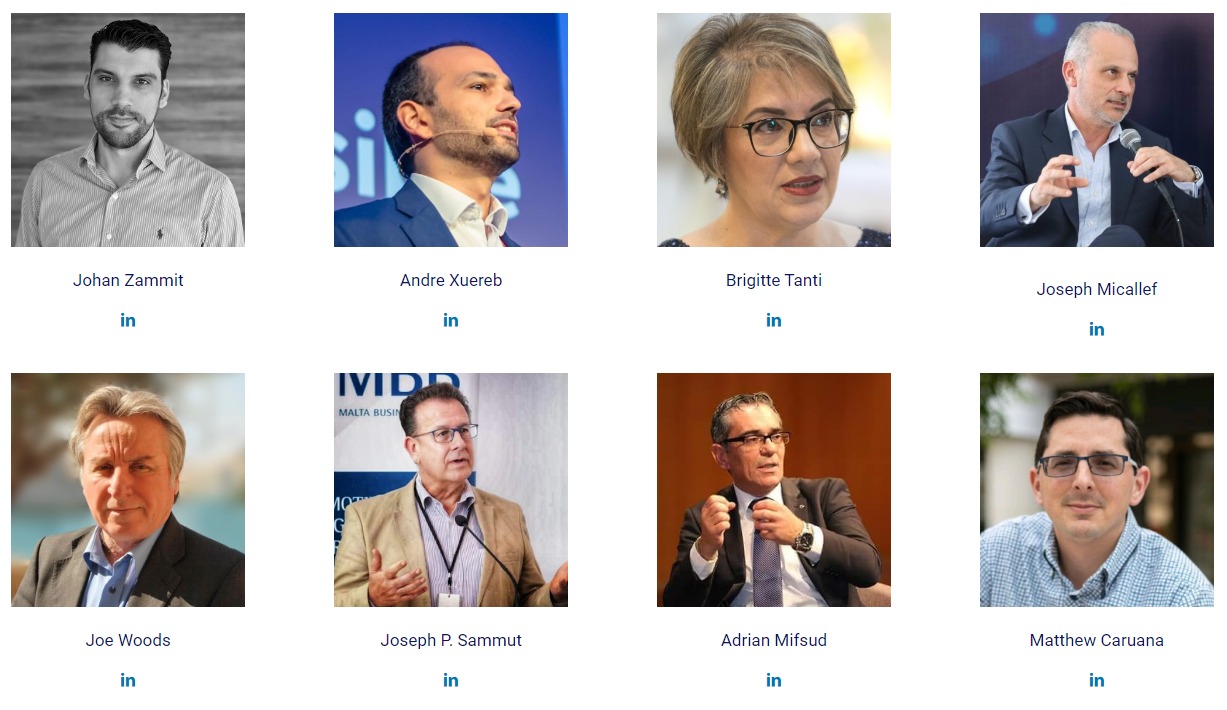 2nd AUG 23 - Meeting with MCESD
MIF representatives Johan Zammit & Joseph Woods met with the Chairperson of the Malta Council for Economic and Social Development (MCESD), Perit David Xuereb to discuss how innovation can be at the heart of Malta's economic & social well-being.
During the meeting, MIF presented David with our vision of a national innovation ecosystem. A number of interesting ideas and potential avenues of collaboration were discussed.
Looking forward to more collaboration with MCESD.
#malta #innovation #mcesd #ecosystem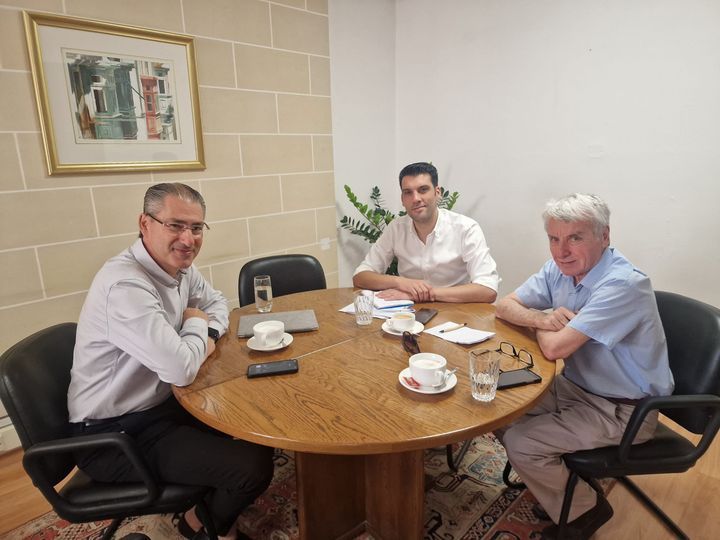 1st JUN 23 - Meeting with the Chamber Of Engineers
"Engineers are the architects of tomorrow, crafting solutions today with the bricks of engineering and the cement of innovation."
Malta Innovation Forum represented by Johan Zammit and Joseph Micallef had a cordial meeting with the Chamber of Engineers where a number of interesting ideas and potential avenues of collaboration were discussed.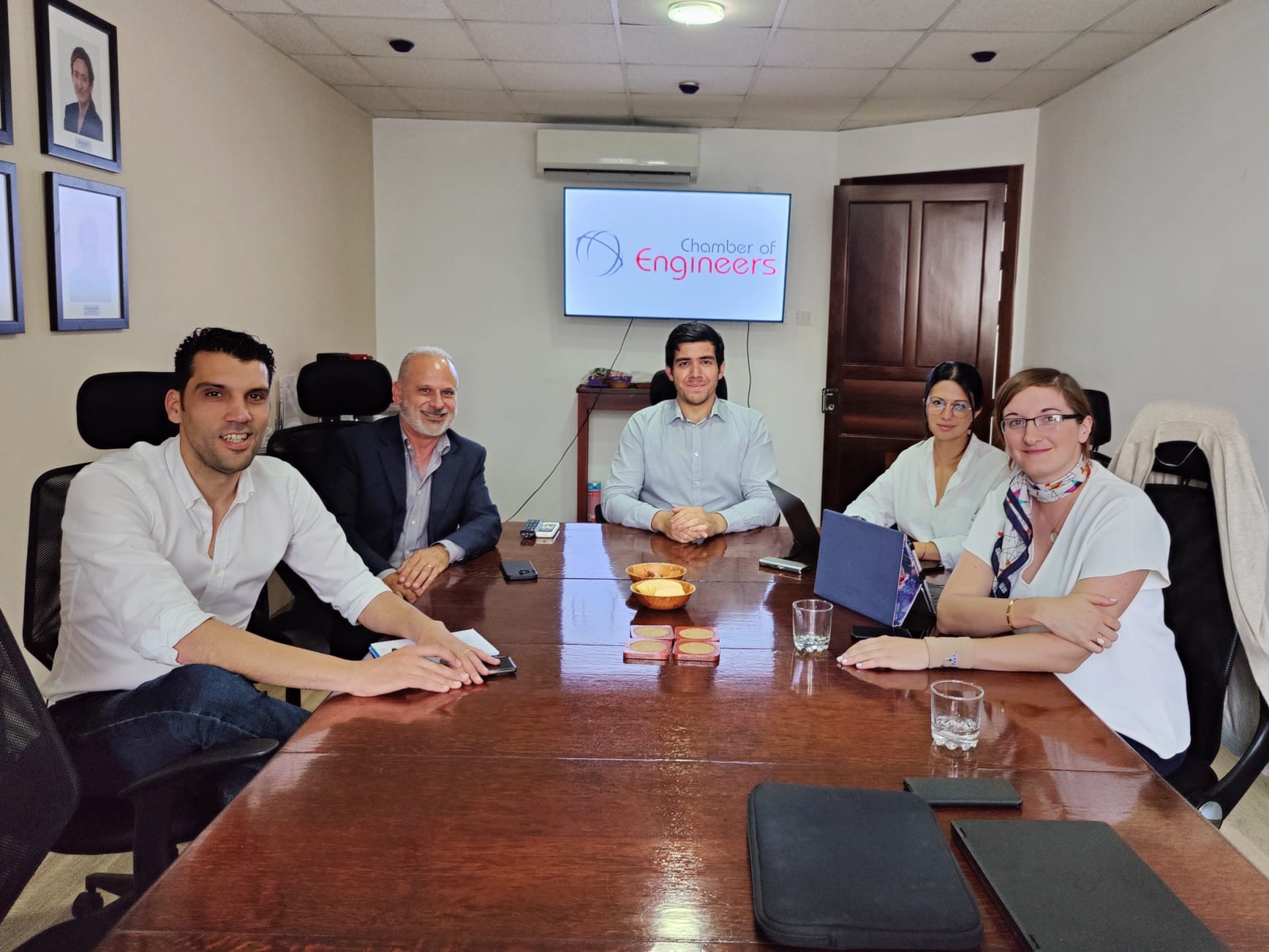 23rd FEB 23 - Enterprise Innovation Conference
The event was aimed at bringing together both providers of digitalisation and industry 4.0 as well as those seeking such solutions. We received a lot of good feedback about the case studies that were exhibited.
It was great collaborating with Malta Enterprise & Enterprise Europe Network – Malta on this event.
A big thank you goes to our main sponsor RSM MT, and to all exhibitors and attendees.
Photo by Malta Enterprise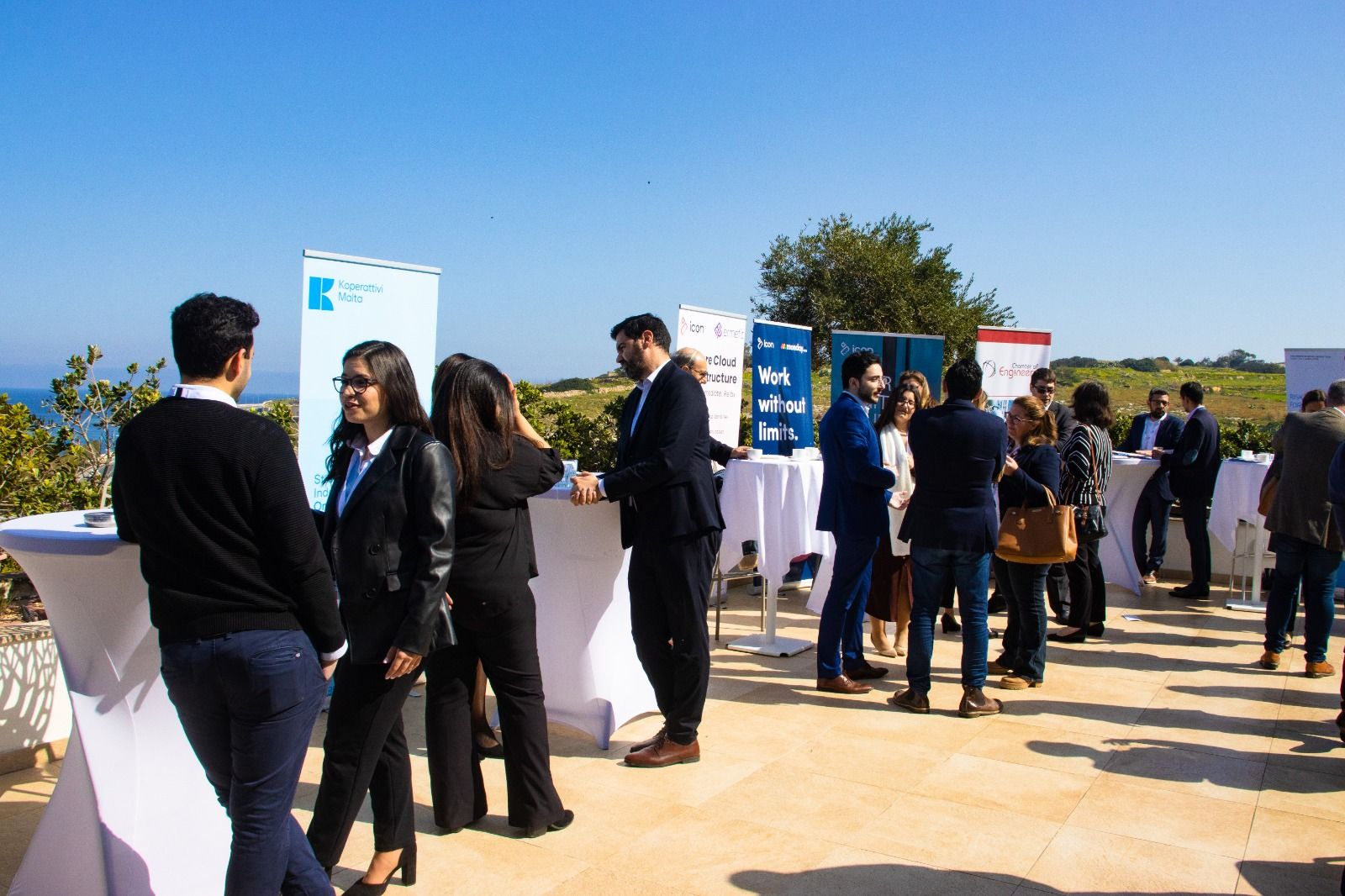 12th OCT 22 - "Active Dialog among Innovation Ecosystem Stakeholders" Workshop
MIF, represented by Johan Zammit, Joe Woods & Joe Sammut, attended the workshop "Active Dialog among Innovation Ecosystem Stakeholders."
The workshop offered a deep dive into and lays foundations for, The Long Conversation Studio's flagship programme, known as the Thinkers in Residence.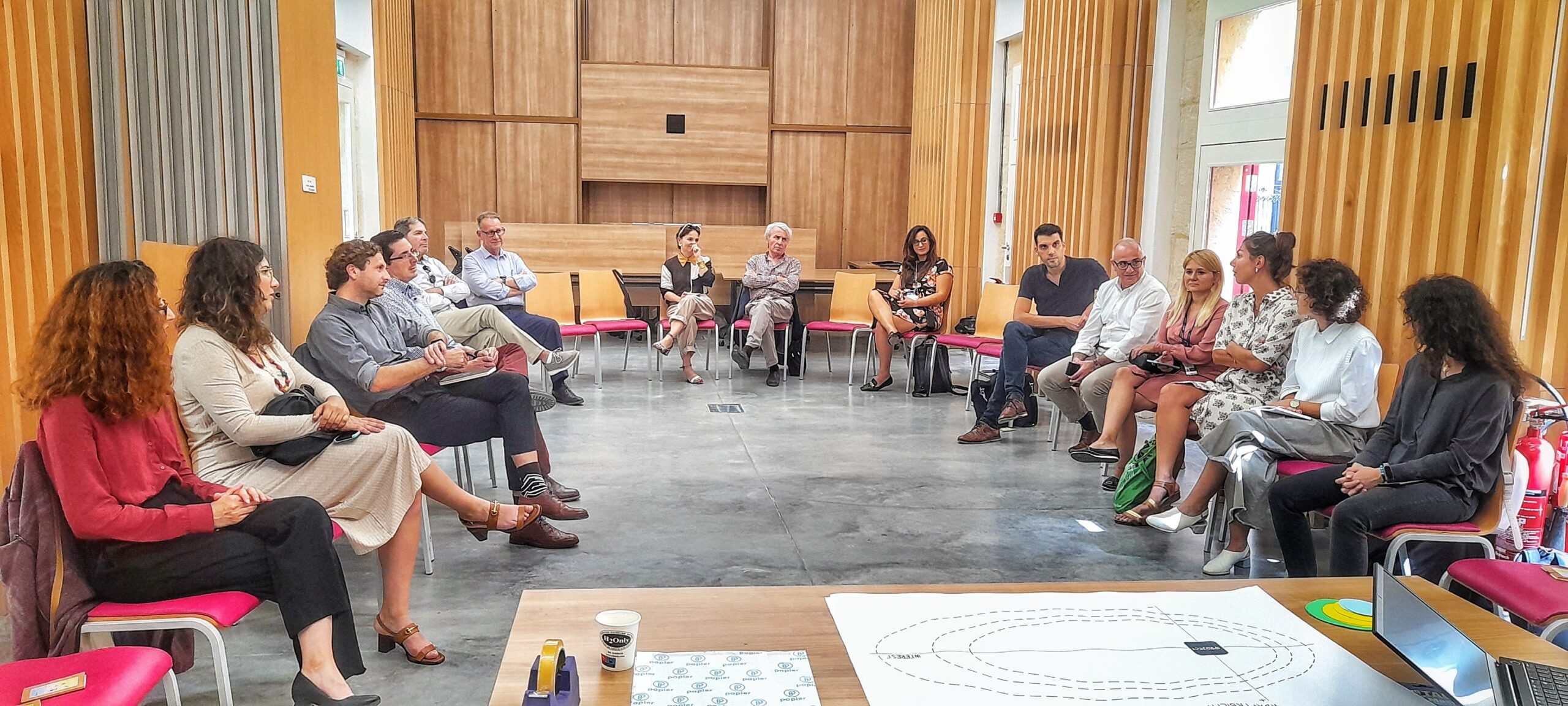 06th OCT 22 - Networking Drinks
Networking drinks to celebrate our third year anniversary.
It was of great pleasure to have the opportunity to share this milestone with like-minded professionals from all walks of life, representatives of industry, government and other NGOs.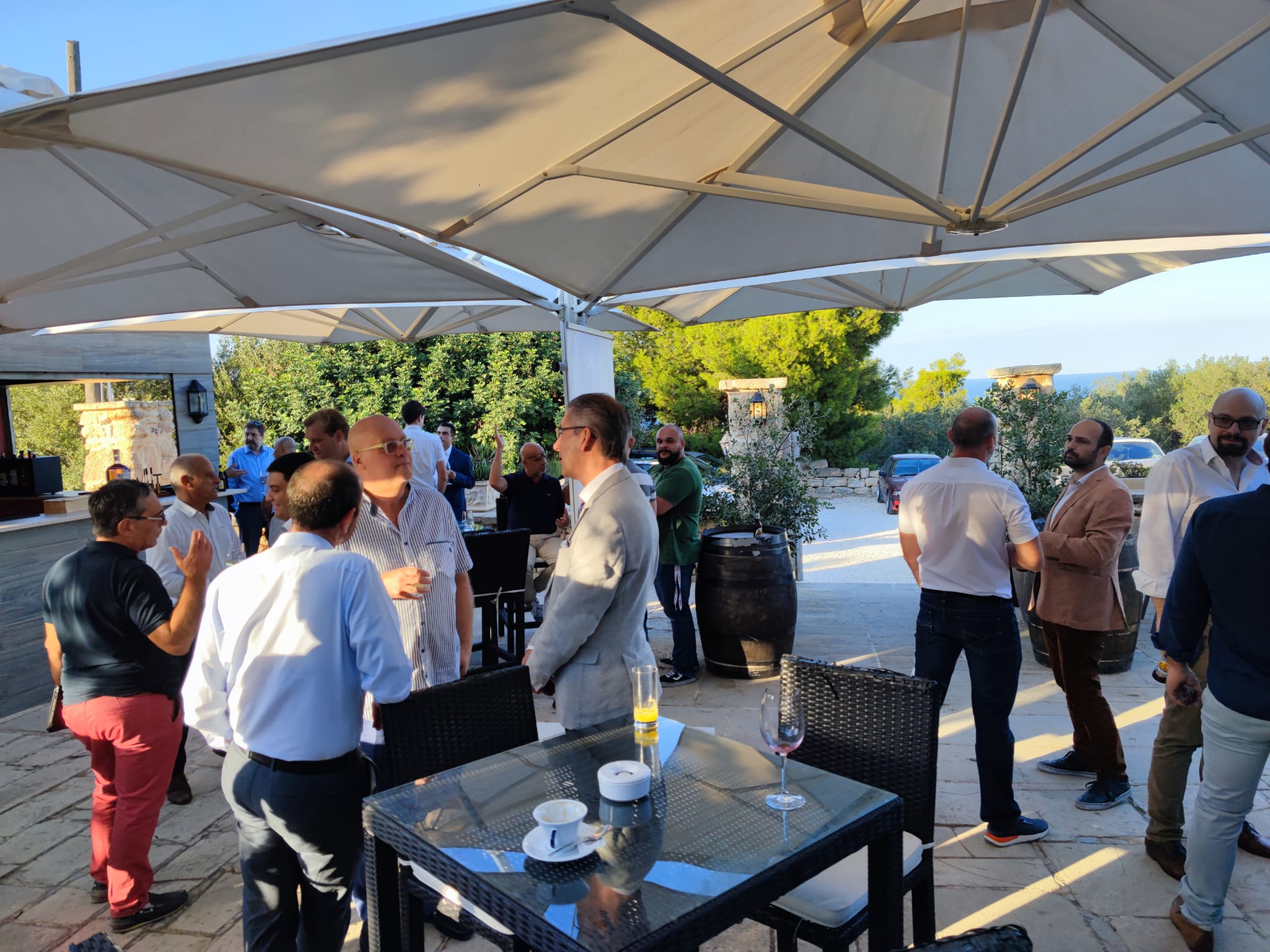 15th JUNE 22 - Embracing Intrapreneurship
How can we empower our employees to generate more ideas? How can we enable them to express their full entrepreneurial spirit? How do we select the best ideas? How do we keep these ideas alive and take them to market?
The answers to these questions and more will be discussed together with our speakers and panelists.
26th MAY 22 - Prototype Malta AI
Join us in discussing Malta as the ultimate launchpad for AI.
Speakers
André Xuereb, Godfrey Vella, Sven Nordengren, Prof. Alexiei Dingli, Efrem Borg, Johan Zammit
Moderator Brigitte Tanti
Organised by Creolabs Ltd. and supported by Malta Innovation Forum.
The event is sponsored by Malta Digital Innovation Authority, Tech.mt, Malta Enterprise, eSkills Malta Foundation and Gadgets
19th MAY 22 - Visit of the Opposition Spokesperson for Research and Innovation
On 19th May 2022, Malta Innovation Forum was visited by Hon. Stanley Zammit, the Opposition spokesperson for Research and Innovation.
During the courtesy visit Johan Zammit, President of MIF, gave a brief presentation explaining the vision and mission of MIF, followed by an informative discussion on the importance of Malta developing a National Innovation Ecosystem – and the opportunities and challenges Malta is facing in this regard.
At the end of the meeting it was decided that collaboration will continue.
Other members of the MIF Lead Team were also present at the meeting. André Xuereb, Brigitte Tanti, Joseph Woods, and Joseph Micallef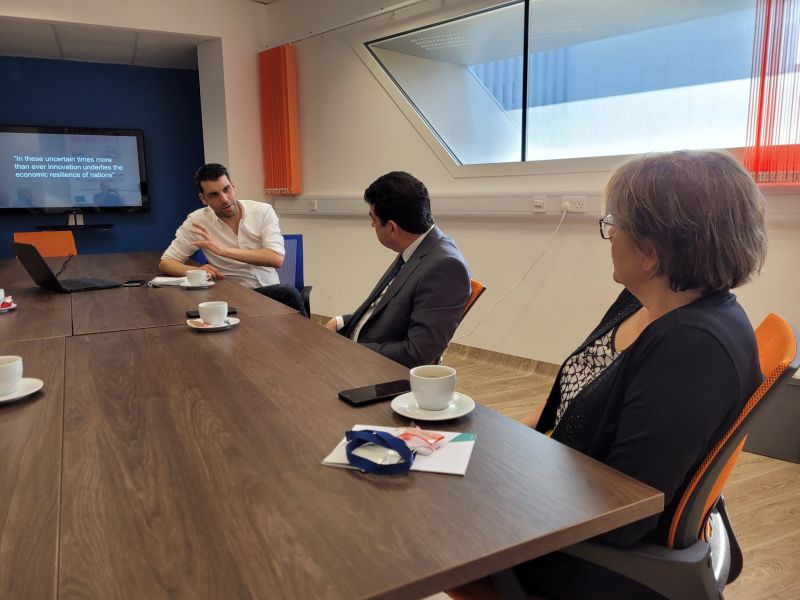 17th MAR 22 - Circular Economy - Design Thinking Workshop
The Malta Innovation Forum is back to in-person events! Join us tomorrow, 17th March, for a hands-on design thinking workshop led by Corinne Fenech and with the participation of Circular Economy Malta.
Together we will explore ways to apply the Circular Economy concept in Malta.
28th OCT 21 - Innovating Cultural Heritage Through Digitalisation
Join us on Oct 28 to discuss and learn how the field of cultural heritage is being transformed through these challenging times.
15th JUL 21 - FOSTERING INNOVATION THROUGH SUSTAINABILITY
A Corporate sustainability plan can be a valuable tool through which to develop innovative solutions to address some pressing and current business challenges, including the need to attract and retain valuable employees, increasing customer loyalty and satisfaction, product/service innovation, and staying ahead of the competition.
01st JUL 21 - THE ART OF CREATIVE LEADERSHIP
Being a leader in the 21st century requires a new set of skills to thrive in a world that is increasingly volatile, uncertain and complex.
17th JUN 21 - F.I.R.E. UP YOUR INNOVATION GAME
In times of uncertainty, people are reluctant to change. This "UP YOUR LEVEL" programme will help catalyse an innovative change process.
27th MAY 21 - Open Innovation
Join us on 27 May at 16:30 CET and find out what opportunities Open Innovation can bring to your business.
18th FEB 21 - Taking Your Idea To Market (5 weeks course)
Here is your opportunity to give life to that idea that you're always thinking of – through this fully funded 10 hour course.
23rd APR 20 - Overcoming The Crisis Through Innovation
Join us on Thu 23rd April at 3pm to celebrate World Creativity & Innovation Day & discuss how innovation can be our secret weapon vs Covid19